Attending the Practice during the Covid-19 Pandemic
You will notice some changes in appointment procedures during the pandemic.
If you would like to book an appointment please contact the practice by telephone on 01834 218040 and we will be happy to help.
You will be asked to attend your appointment alone, unless you are coming with a carer or another household family member.
We request that you do not attend prior to your appointment time as we are operating a ' 1 in 1 out system ' to minimise contact with others.
The practice door will remain locked , you will be greeted by a staff member on your arrival. We ask that you wear a face covering, you will also be asked to sanitize your hands on entering the practice.
Please inform us prior to your appointment if you feel unwell or may have been in contact with a confirmed Covid-19 positive patient. This will enable us to cancel and rearrange your appointment and offer the space to someone else.
When attending appointments, we will take your temperature and ask you some questions prior to being seen by the dentist.
Due to current operating procedures, we are unable to offer ' short notice ' appointments unless there has been a cancellation. We will of course accommodate emergencies. An emergency is classed as trauma, swelling, uncontrollable bleeding or extreme pain.
Unregistered patients can only book in for new patient examinations at this time if they want to become registered patients of the practice. If you are unregistered and only want to be treated for a problem, you will need to contact NHS direct for advice.
The practice has always had excellent universal precautions and cross infection controls in place. You will notice these have been enhanced further in the reception area. Staff will wear additional PPE during your appointment. We also have invested in extra equipment for everyone's optimum safety. These include medical grade air purifiers, ultra violet sterilising boxes and VAC stations. We would like to advise our patients that we understand these are difficult times and even though the cost of PPE has quadrupled, we are not passing these costs on.
If you are hard of hearing, it is better to wear any hearing aids to your appointment as it can be difficult for you when we are having to communicate to you through masks and visor.
If you have any questions or concerns, please do not hesitate to contact us by telephone.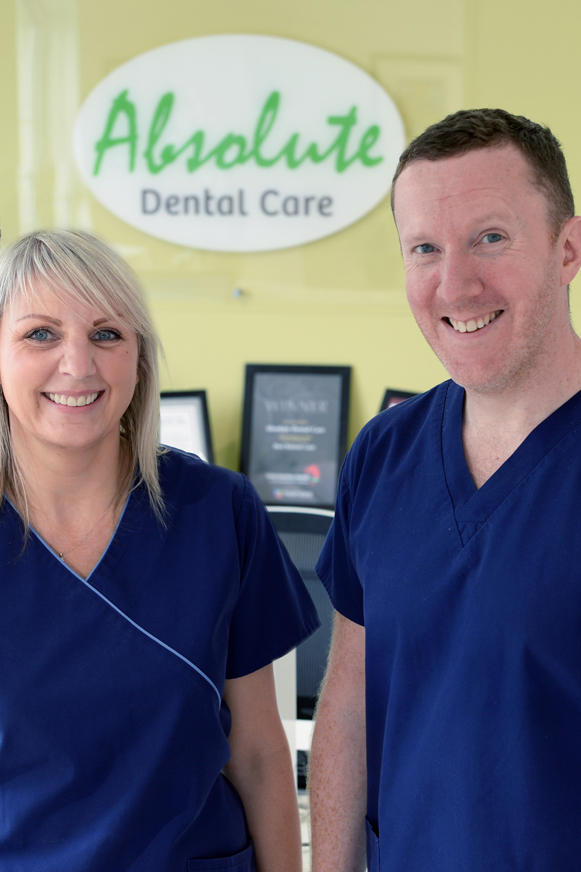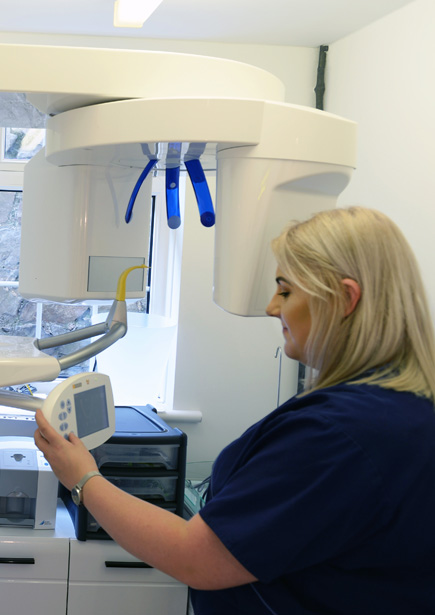 Welcome to Absolute Dental Care, Tenby
Our clients are our priority, we offer quality dental services with a caring team of experienced staff.
If you are looking for a dentist in Tenby, Absolute Dental Care provides quality, affordable routine and cosmetic dental treatments. Our experienced and friendly team pride ourselves in practicing gentle, pain free dentistry in a relaxed, modern environment.
Routine Dental Care
Absolute Dental Care offer a selection of dental plans that include a variety of benefits. Joining a plan gives peace of mind that all of your routine dental care is covered. Children whose parents are on a plan are seen free of charge until the age of seven.
Discover The Dental Clinic
Our clients are our priority, we offer quality dental services with a team of experienced staff.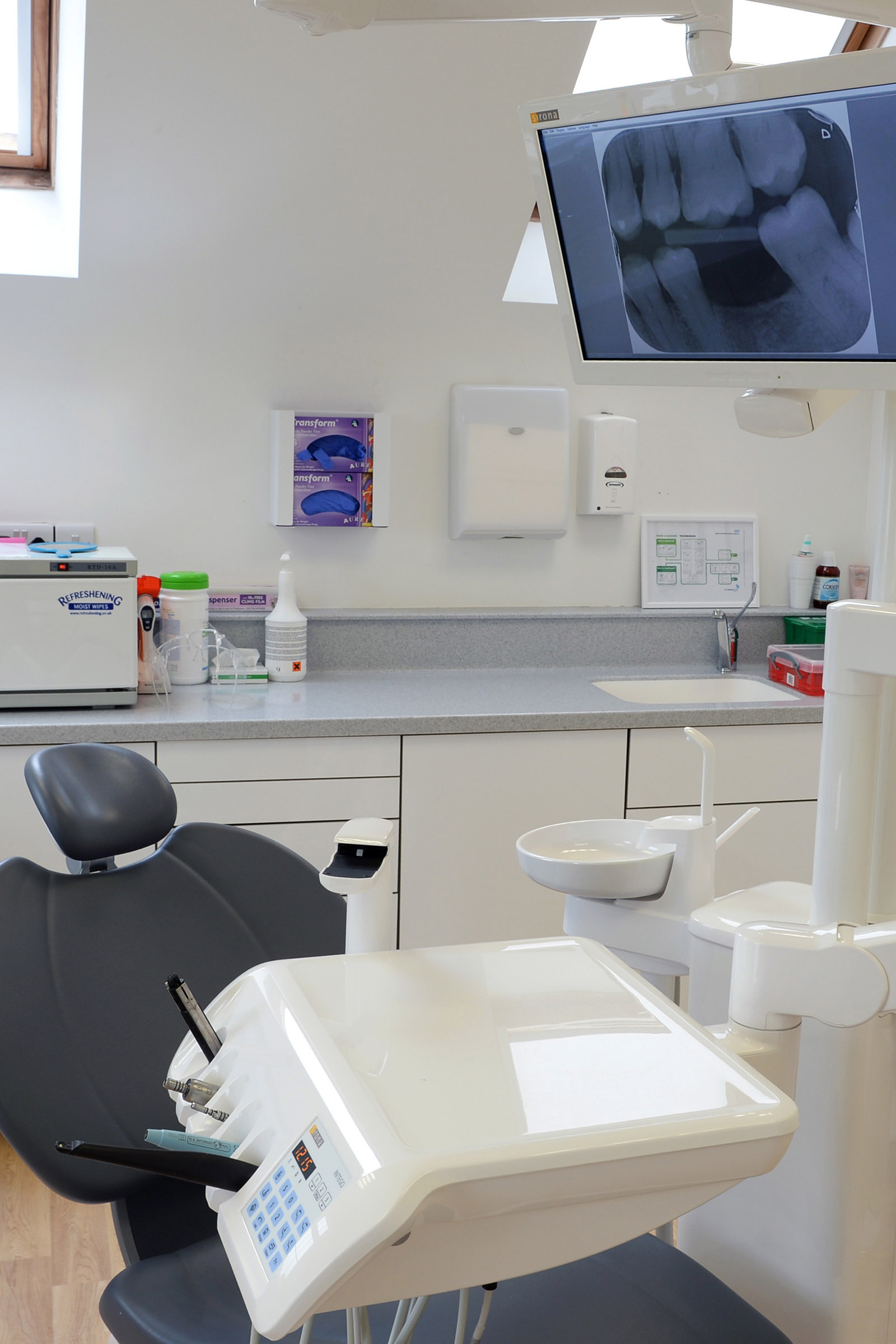 We let our customer service speak for itself. Read our client testimonials and see what Absolute Dental can do for your smile.


Book Your
Appointment Online
The No. 1 South London tram goes right past our door. Get off at Stop 11. Any tram down St Patrick Road—jump off at Oak Street, Stop 11 and take a 6-minute walk.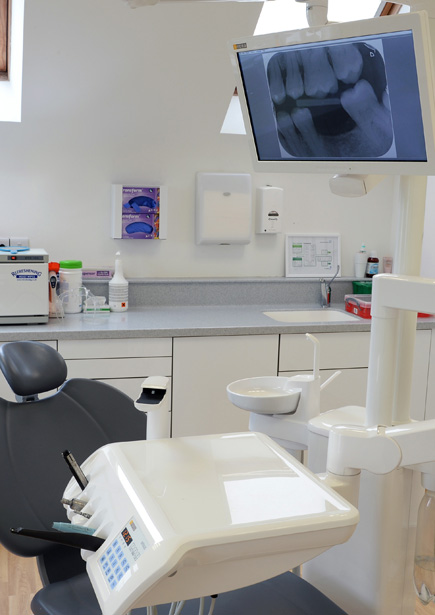 Book Your Appointment
If you need to book an appointment with us, please call us on 01834 218040 
Clifton Rock, Greenhill Road, Tenby, Pembrokeshire, SA70 7LG.