Tooth whitening can be a very effective way of lightening the natural colour of your teeth without removing any of the tooth surface.  By using the latest Enlighten tooth whitening system, you can achieve amazing result's, with little or no sensitivity, and are guaranteed to achieve a certain shade. To see if you are suitable for this treatment and start the process to a whiter and brighter smile book in now for your free consultation.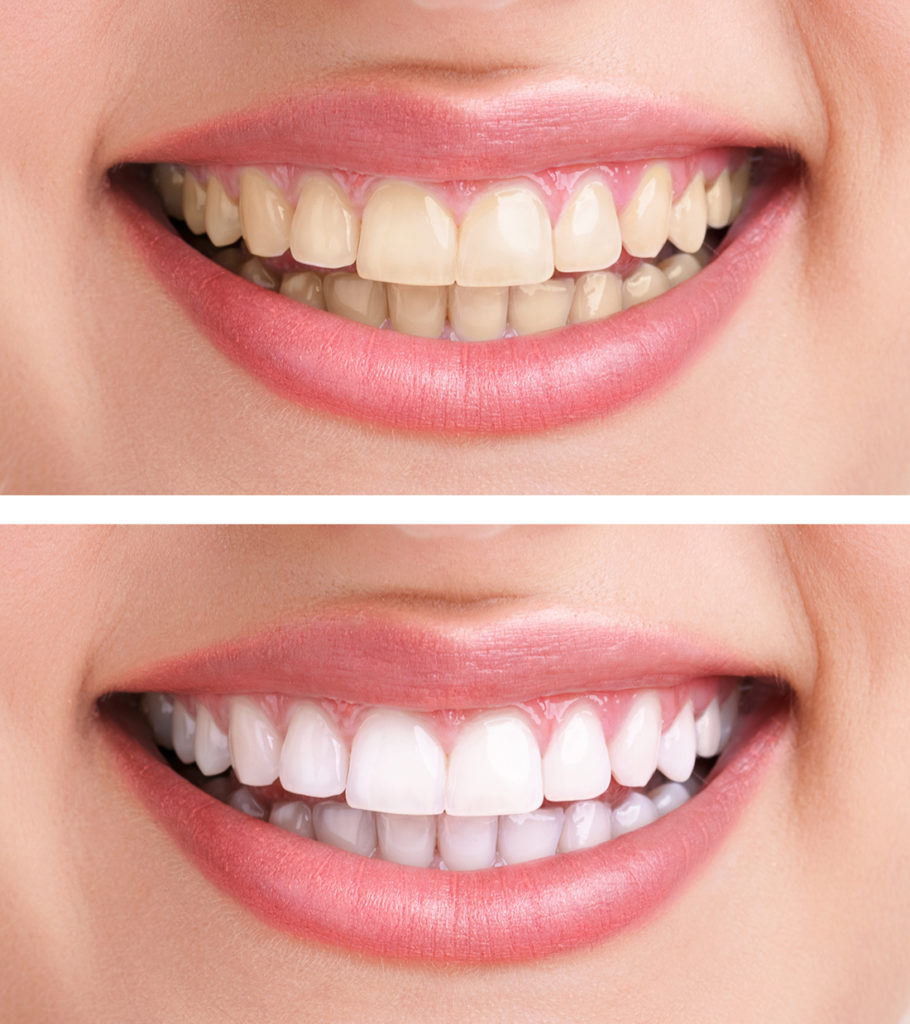 When might tooth whitening not work?
Tooth whitening can only lighten your existing tooth colour. Also it only works on natural teeth, so it will not work any types of false teeth such as dentures, crowns, veneers or any types of fillings.
Is there pain or discomfort?
You may get some sensitivity, however your dentist will give you easy to use desensitising swabs to take home, which will work immediately. You will also receive a tube of tooth serum toothpaste to brush with while you wait for your trays, this also helps with sensitivity.
How long does it take?
Two weeks after your dentist delivers your enlighten whitening trays. These are thin and comfortable and must be worn in bed for 14 nights, then on the 15th day you need to see your dentist for the second treatment in surgery.
How long does it last?
Results can last indefinitely with some very simple maintenance, wearing the trays for 1 night every other month. Continuing to brush with the tooth serum will also prolong results.
Is it safe?
Completely, the material used in enlighten whitening have been in used in dentistry for over 100 years.